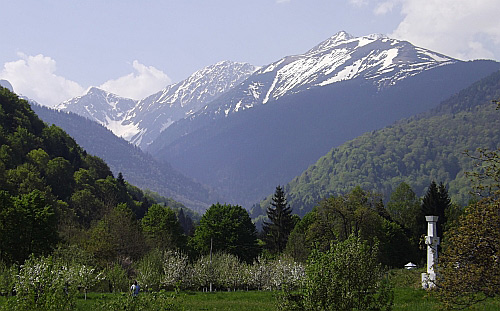 Carpathian Mountains, Romania
"I spent most of my time in Transylvania, which I'll discuss without mentioning any mythical creatures of the night. This is the area where most travelers gravitate to if they've got some time, which they rightfully should. It's a gorgeous area with well-preserved buildings from the medieval times through Gothic, Renaissance, Baroque, and more, with a strong Saxon/German influence.
"
From "
A Little Taste of Transylvania
"

Read full article.
More Romanian Cities Images »
More Romania Images »