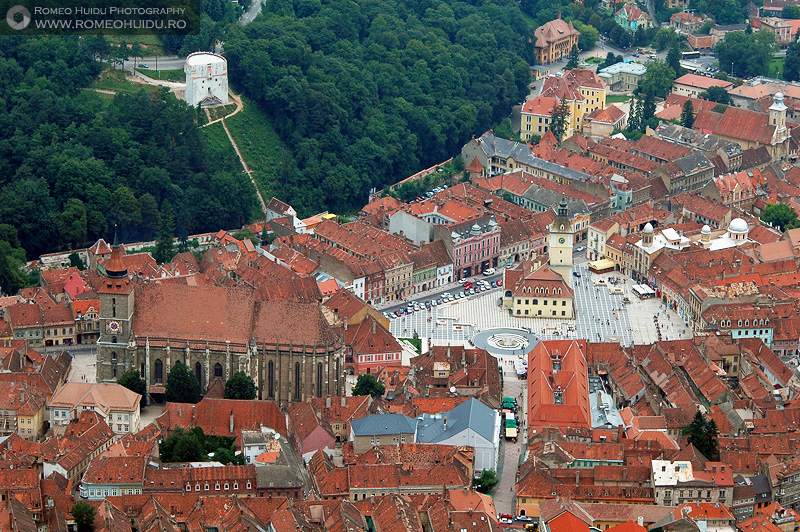 BRASOV, ROMANIA (Aerial View)
Fringed by the peaks of the Southern Carpathian Mountains and resplendent with gothic, baroque and renaissance
architecture, as well as a wealth of historical attractions, Brasov is one of the most visited places in Romania.
Stroll around the old Town Hall Square (Piata Sfatului) where you can admire colorfully painted and ornately trimmed
baroque structures. Take a peek inside the Black Church (Biserica Neagra), the largest gothic church in Romania.
Its name derives from damage caused by the Great Fire of 1689, when flames and smoke blackened its walls.
The interior is impressive and well-kept and houses one of the largest organs in Eastern Europe.
Nearby are towering mountains, rolling fields, thick forests and villages with fortified churches. »»»
Image by Romeo Huidu - www.romeohuidu.com
Each image and map in this Website is legally protected by U.S. & International
copyright laws and may NOT be used for reproduction in any manner without the
explicit authorization of the Romanian National Tourist Office.