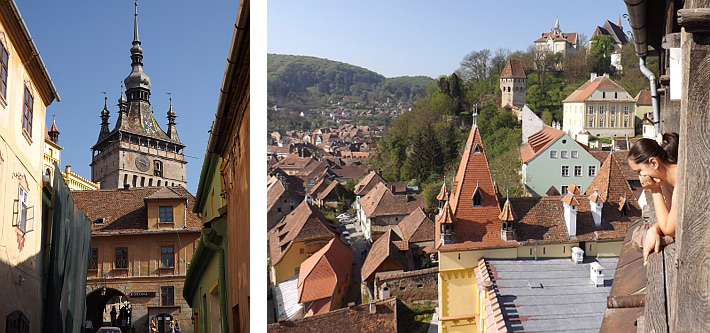 Sighisoara - Transylvania, Romania
"The photo at the very top and the one to the right are from where I arrived on an overnight train headed east: Sighisoara. How can you even say that name without smiling? Yeah, it's a tourist trap town, but a deserving one. Plus once half the tour buses pull out at the end of the day, it's a lovely place to hang out and absorb the feeling of living in history."
From "A Little Taste of Transylvania"

Read full article.
More Romanian Cities Images »
More Romania Images »