Wallachia, Moldavia and Transylvania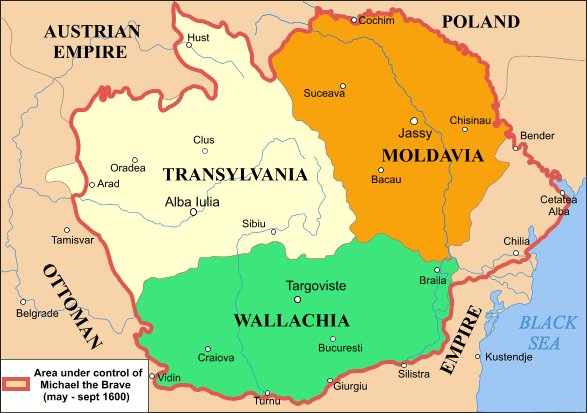 1600 — Wallachia, Moldavia and Transylvania (map) are briefly united under Mihai Viteazul
(Michael the Brave), prince of Wallachia. Unity lasted only one year after which,
Michael the Brave was defeated by the Turks and Hapsburg forces. Transylvania came
under Hapsburg rule while Turkish suzerainty continued in Wallachia and Moldavia.

« Back to History page
Each map and image in this Website is legally protected by U.S. & International
copyright laws and may NOT be used for reproduction in any manner without
the explicit authorization of RomaniaTourism.