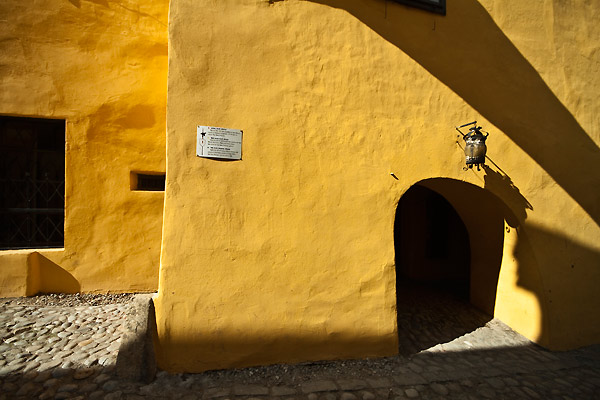 Sighisoara - old building light and shadows
Founded by Transylvanian Saxons during the 12th century,
Sighisoara still stands as one of the most beautiful and best-preserved
medieval towns in Europe. Designated as a World Heritage Site by UNESCO,
this perfectly intact 16th century gem with nine towers, cobbled streets, burgher
houses and ornate churches rivals the historic streets of Old Prague or Vienna for
atmospheric magic. It is also the birthplace of Vlad Dracula, also known as Vlad Tepes
(Vlad the Impaler), ruler of the province of Walachia from 1456 to 1462. It was he
who inspired Bram Stoker's fictional creation, Count Dracula.
www.RomaniaTourism.com/Sighisoara.html
Each image and map in this Website is legally protected by U.S. & International
copyright laws and may NOT be used for reproduction in any manner without the
explicit authorization of the Romanian National Tourist Office.