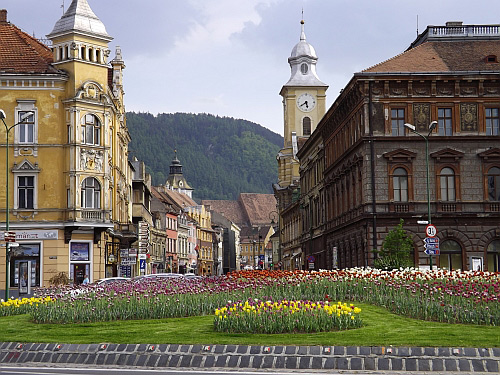 Downtown Brasov, Romania
"I always ask myself when traveling to different places, could I live here?
I didn't really feel a yes anywhere in Romania until I got to Brasov.
It's near multiple ski slopes, it's an easy train ride to the capital, and has
another one of those long pedestrian streets full of fun places to eat and drink.
And it's got mountains right next to it.
That's a pic from a nice spring day above..."
From "A Little Taste of Transylvania"
Read full article.
Each image and map in this Website is legally protected by U.S. & International
copyright laws and may NOT be used for reproduction in any manner without the
explicit authorization of the Romanian National Tourist Office.