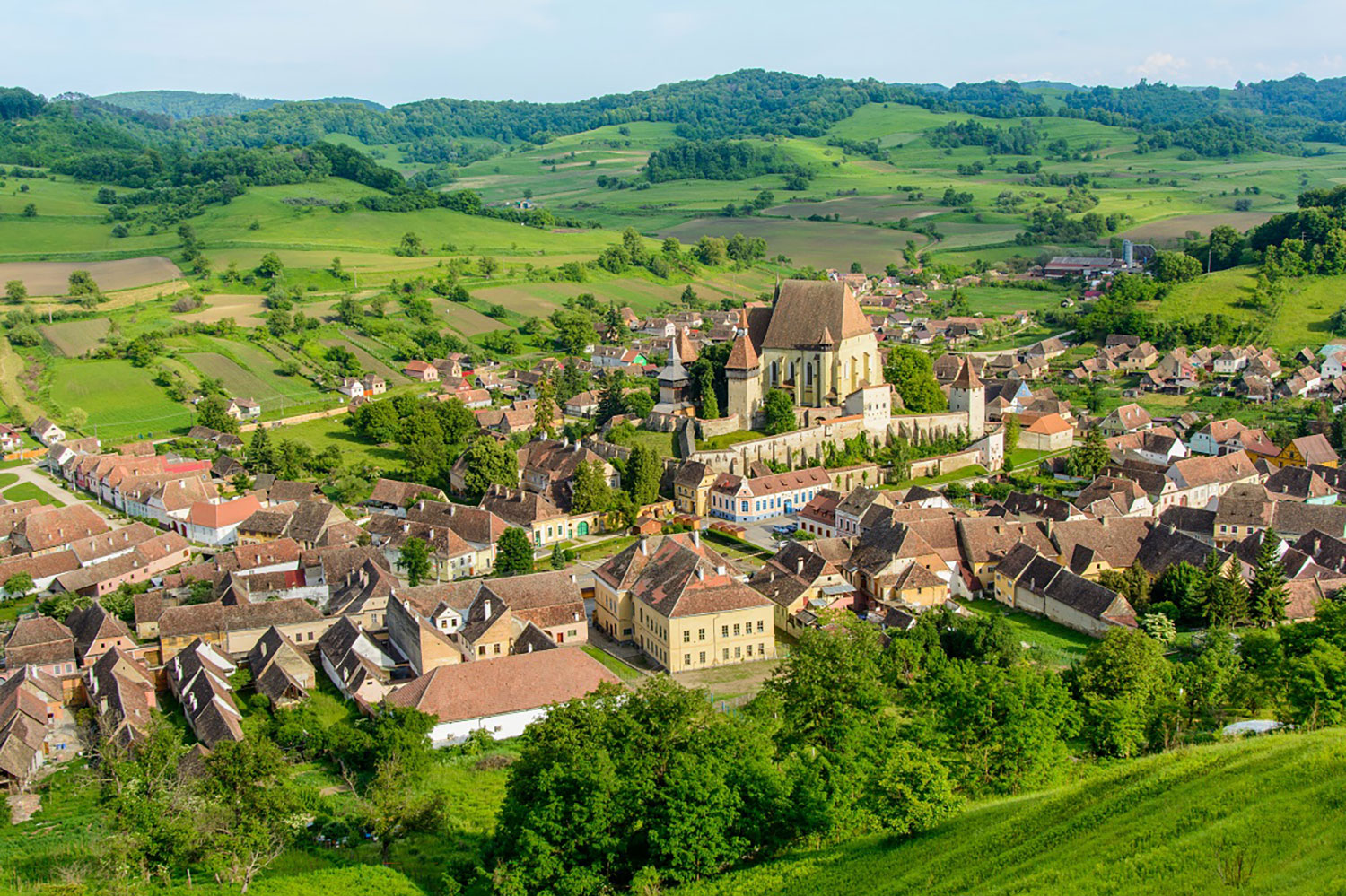 Location: Biertan, Transylvania – Central Romania
Address: Piata 1 Decembrie 1918, nr. 2
Nearest large towns:
Sighisoara (18 miles east),
Medias (16 miles west)
Nearest train station: Dumbraveni
Telephone: +4 0749 231.199
E-mail
Hours:
Tuesday - Sunday: 10 a.m. -- 1 p.m. and 2 p.m. -- 7 p.m.
Admission: 10 Lei
Note: During the 'low-season' the gates to the church may be locked. If the gates are locked just ask for assistance at the café "Complex Unglerus" located next to the entrance to the fortress.
Restaurant, Café, WiFi: Complex Unglerus

The village of Biertan (German: Birthalm), first mentioned in an official document in 1283, is home to one of the largest and most impressive medieval strongholds in Transylvania.
Surrounded by quaint streets and vineyards, the 15th century fortified church at Biertan is perched high on a hill in the middle of the village. Three tiers of 35-foot-high defensive walls, connected by towers and gates, encircled the complex, making the church impossible to conquer during medieval times.
Couples seeking divorce were locked in the Prison Tower for two weeks. Sharing one set of cutlery and one bed, the couple had to make their final decision. In 400 years, only one couple decided afterwards to go through with the divorce!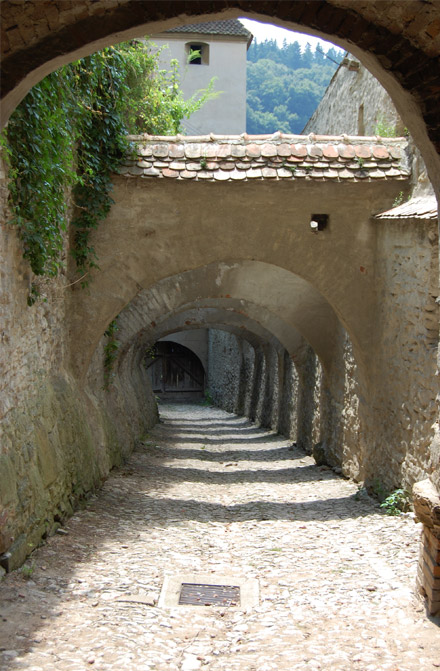 Featuring late-gothic architecture with heavy doors and double exterior walls, the church boasts the largest Transylvanian multi-paneled wooden altar and a remarkable wooden door which once protected the treasures in the sacristy. The altar was built by artisans from Vienna (Austria) and Nurenberg (Germany) between 1483 and 1513. The door, a true marvel of engineering, has a particularly ingenious locking mechanism with 15 bolts that can be simultaneously activated by a key. The mechanism stirred quite an interest at the Paris World Expo in 1900.
The church's organ features some 1,290 pipes, as well as 25 registers, and was built in 1869 by the Hessian Company in Vienna.
Visitors can also admire the towers surrounding the church, namely the Clock Tower, the Bell Tower, the Gate Tower and the Bacon Tower. Within the grounds are several other interesting buildings, including the Prison Tower - which once served marital counseling purposes.
From 1572 until 1867, Biertan was the seat of the Saxon Evangelical bishops of Transylvania;
the gravestones of bishops can be seen inside the Bishops' Tower.