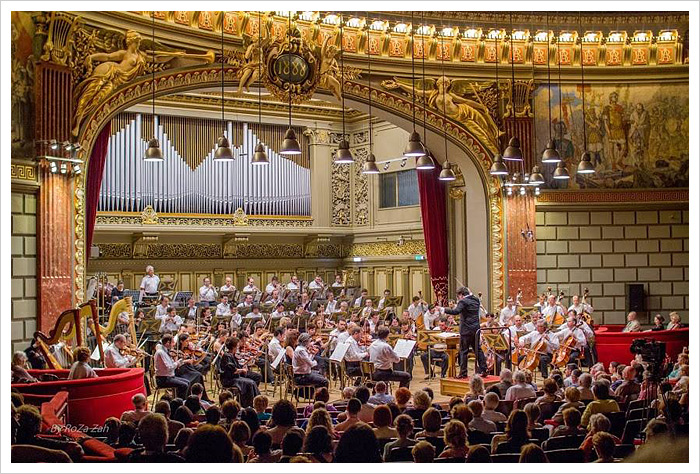 World's top Orchestras, Conductors and Chamber Ensembles
will perform in Bucharest - Romania,
August - September, 2021 (exact dates TBA)
The 25th biennial George Enescu Classical Music Festival and Competition,
scheduled for August - September, 2021,
will pay special tribute to Romania's most famous composer/musician, George Enescu.
Some of the world's most famous orchestras, chamber ensembles will offer performances
and juried competitions will be held for piano, violin and voice.
On the schedule are:
Last Edition's (2019) Schedule of Performances:
Berliner Philharmoniker
August 31 and September 1
conductor: KIRILL PETRENKO
London Symphony Orchestra
September 2 and 3
conductor: GIANANDREA NOSEDA
Polish National Radio Orchestra
September 3 and 4
conductors: LAWRENCE FOSTER (September 3)
and CRISTIAN MANDEAL (September 4)
Rundfunk-Sinfornieorchester Berlin
September 4 and 5
conductor: VLADIMIR JUROWSKI
Orchestre National de France
September 6 and 7
conductor: EMMANUEL KRIVINE
Vienna Radio Symphony Orchestra
September 8
conductor: HORIA ANDREESCU
Staatskappelle Dresden
September 8 and 9
conductor: MYUNG-WHUN CHUNG
Romanian National Youth Orchestra - George Enescu Philharmonic
September 10
conductor: MICHAEL SANDERLING
Orchestre Philharmonique de Monte-Carlo
September 11
conductor: MAXIM VENGEROV
State Academic Symphony Orchestra of Russia "EVGENY SVETLANOV"
September 11 and 12
conductor: VLADIMIR JUROWSKI
La Grande Capelle de Madrid
September 12
"George Enescu" Philharmonic Orchestra
September 13
conductor: PETER RUNDEL
Oslo Philharmonic Orchestra
September 13 and 14
conductor: VASILY PETRENKO
"Moldova" Philharmonic Orchestra - Iasi
September 14
conductor: BRAD LUBMAN
Sibiu Philharmonic Orchestra
September 15
conductor: CRISTIAN LUPES
Orchestre Philharmonique Royal de Liege
September 14 and 15
conductors: GERGELY MADARAS (September 14)
and TIBERIU SOARE (September 15)
Romania's National Radio Orchestra & Academic Choir
September 15
conductor: PAUL DANIEL
Orchestra & Choir of the Maggio Musicale
September 16 and 17
conductor: FIORENTINO FABIO LUISI
Orchestre National de Lille
September 18
conductor: VLAD VIZIREANU
St. Petersburg Symphony Orchestra
September 18,
conductor: YURI TEMIRKANOV
Orchestre National de Lille and Choir of "George Enescu" Philharmonic
September 19
conductor: ALEXANDRE BLOCH
St. Petersburg Symphony Orchestra & Romania Radio Academic Choir
September 19
conductor: CHRISTIAN BADEA
Banatul Philharmonic Orchestra - Timisoara
September 20
conductor: MICHAEL NYMANS
Orchestra and Choir of "George Enescu" Philharmonic and VocalConsort Berlin
September 20
conductor: LOTHAR ZAGROSEK
Targu Mures Philharmonic Orchestra
September 21
conductor: ADRIAN PETRESCU
Royal Concertgebouw Orchestra Amsterdam
September 21 and 22
conductor: MARISS JANSONS
Romania's National Radio Orchestra & Academic Choir
September 22
conductor: KRZYSZTOF PENDERECKI
The complete George Enescu Festival 2019 schedule of performances
is available at FestivalEnescu.ro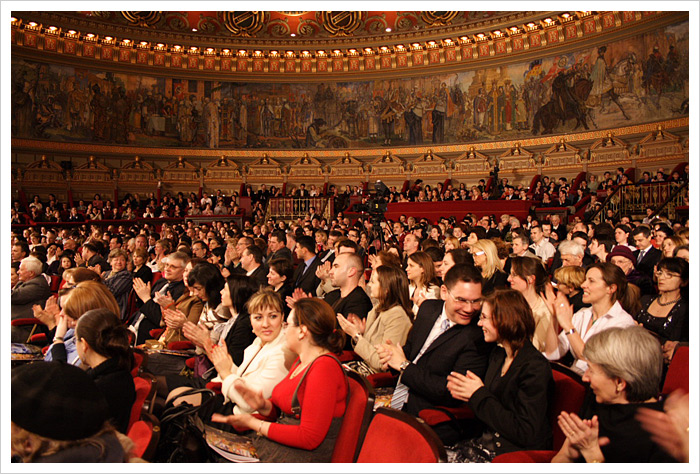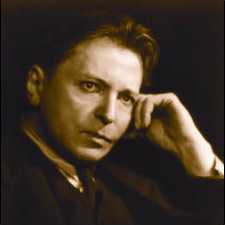 "George Enescu was one of the most prodigiously gifted musicians of the twentieth century,"; according to noted biographer Paul Banks, "a great violinist and composer, a distinguished conductor, an accomplished pianist, able cellist and a famous violin teacher who numbered Christian Ferras, Arthur Grumiaux and Yehudi Menuhin among his pupils. His musical memory was phenomenal, a fact that contributed to the loss of some of his own works which he composed but never wrote down."
George Enescu's Bucharest residence is now a museum and home to Romania's Association of Music Composers. Built by noted architect, I.D. Berindei, in 1901, the Cantacuzino Palace is a very fine example of Art Nouveau architecture. It now includes three exhibit halls, two concert rooms and spectacular ballroom. Among the exhibits is Enescu's first violin, presented to him at age four.
2019 Festival Facts:
Dates / Duration:
August — September , 2021 / 23 days
# of Performances/ Concerts:
150
Schedule of Performances:
FestivalEnescu.ro
Bucharest Host Venues:
* The Romanian Athenaeum
* "Sala Mare a Palatului" Concert Hall
* Romania's National Art Museum Auditorium
* Romanian National Radio Concert Hall
Festival Packages & Tickets:
E-mail
Telephone: (+4) 021 212.50.41
Individual ticket prices:
$7.50 (30 Lei) to $ 54.00 (210 Lei)
Festival Pass:
$328.50 (1,320 lei) to $760.00 (3,080 lei)
More festival information:
FestivalEnescu.ro