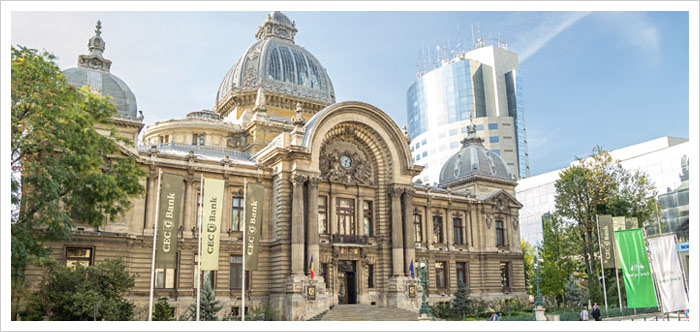 Last update: December 4, 2022
A number of cities and towns in Romania are still reporting isolated cases of Corona Virus infections.
Data is collected on a daily basis,
the national average number of infections, reported daily, is less than 200 (0.0001% of Romania's population).
There are no other events or situations - such as diseases, distress or unrest -
threatening the personal safety or well-being of travelers to Romania.

The following information may be of interest to travelers:
Travel to Romania given the Ukraine situation
Romania is safe and hospitable.
All visitors are welcome!
The unfortunate situation in the Ukraine does not threaten to destabilize Romania at all.
The local authorities and hospitality industry are eagerly anticipating a strong tourism recovery, in 2023,
following the easing of Covid-19 restrictions.
Coronavirus (Covid-19)
Like many countries in the world, Romania is now being lightly affected by the Covid-19 situation.
The National Centre for monitoring and control of transmissible diseases and
the local health authorities are monitoring the situation closely.
All Covid restrictions have been lifted.
Public health recommendations are in effect, until the end of December 2022:
* Wearing a mask when in indoor, crowded, spaces is recommended.
* Public institutions and business companies can set their own mask wearing requirements.
Restaurants and entertainment/ recreation facilities operate at full capacity.
Traveling to Romania from abroad:
Visitors and residents arriving to Romania from any country in the world
do not need to present proof of vaccination (complete scheme) or a negative RT-PCT test.
The requirement to complete a Passenger Locator Form / Declaration has been voided.
Note:
All visitors will still need to comply with any testing requirements imposed by airlines and/or
government of the contry of departure (and transit).
The most up-to-date information concerning border-crossing / entry-requirements and conditions.
are available from your airline and/ or the nearest Consulate of Romania.
To get additional info, 'customized' based on your nationality
you might also want to check the
SkyTeam International Traveler Entry-Requirements Tool
More about Romania Covid regulations from TravelBans.org
Romania Traffic Delays or Restrictions // Roads Closed
Route: TransFagarasan
National Road DN 7 C (Drumul National 7 C) crossing the Fagaras Mountains
Road Status: Closed
Section affected:
Piscu Negru --- Balea Cascada (km 104 to km 131)
Scheduled Dates: November 17, 2022 - June 30, 2023 (tentative date of re-opening for the warm season)
The road will re-open earlier than scheduled, without advance notice, if safe driving conditions.
Scheduled days: Monday - Sunday.
Route: TransAlpina
National Road DN 67 C (Drumul National 67 C) crossing the Parang Mountains
Road Status: Closed
Section affected:
Ranca - Obarsia Lotrului (km 34 to km 59)
Scheduled Dates: November 17, 2022 -- May 31, 2023 (tentative date of re-opening for the warm season).
The road will re-open earlier than scheduled, without advance notice, if safe driving conditions.
Scheduled days: Monday - Sunday.
Information on Road Conditions can also be obtained directly from
Romania's Road Authority (Compania Nationala de Administrare a Infrastructurii Rutiere)
Telephone: + 4 021.264.33.33 ext. 4 or 0800 800.301 (local toll free)
E-mail
Money Exchange
Romania's currency (Lei) is not readily available abroad.
If you do not wish to keep your leftover Romanian Lei, please make sure that,
before leaving Romania, you have converted them into the currency of your choice.
Bucharest Taxi
In the past years, the RomaniaTourism has received quite a few complaints regarding Bucharest taxi drivers who overcharged customers by not using the meter or employing malfunctioning meters.
Drivers approaching you at the airport or at the train station (Gara de Nord) in Bucharest are likely to inflate their rates; please be aware and try to avoid them.
Taxis can be summoned by telephone or hailed on the street. Confirming the cost of the ride with the driver, before starting the trip, is always a good idea.
Taxi tariffs can vary from company to company.
Typical Bucharest Taxi tariffs:
| | Lei (RON) | U.S. Dollars* |
| --- | --- | --- |
| Initial fee | 2.29 Lei - 4.50 Lei | $0.50 - $1.00 |
| Trips within city limits | 2.29 Lei - 4.50 Lei / km | $0.80 - $1.60 / mile |
| Trips outside city limits | 2.50 Lei - 8 Lei / km | $0.90 - $2.85 / mile |
| Slow traffic or waiting time | 0.50 Lei - 0.95 Lei / minute | $0.20 - $0.40 / minute |
| Waiting time | 22,9 Lei - 39 Lei / hour | $4.75 - $8.50 / hour |
* Tariffs in U.S. Dollars estimated at an exchange rate of 4.50 Lei / Dollar.
The average cost of the taxi trip from Henri Coanda (Otopeni) Airport to downtown Bucharest
is about 80.00 Lei ($18.00).
More information on transportation from/ to Bucharest international Airport
are available in our Bucharest info section.
If you run into a problem with any taxi in Bucharest
- or if you are suspecting that you have met a dishonest driver -
ask for a receipt and if possible try to write down the vehicle's license plate #.
To file a Taxi complaint please call:
(+4) 021 201 32 42 or (+4) 021 311.62.09 (Transportation Bureau of the Police Department) and/or
021 97 52 (Bucharest City Hall - Complaints)
021 95 51 (Consumer Protection Authority).
Feedback about Bucharest taxi service can also be sent to:
Bucharest City Hall
(Primaria Municipiului Bucuresti)
Directia Transporturi, Drumuri, Sistematizarea Circulatiei
Serviciul Control Transporturi, Utilitati Publice)
Bd. Regina Elisabeta nr. 47
etajul 2, camera 237
050013 Bucharest 5 Romania
E-mail
Telephone: (+4) 021 305.55.00 x 1252
Bucharest International Airport
(Aeroportul International Bucuresti)
Contact Form
Bucharest Consumer Protection Agency
(Oficiul Municipal pentru Protectia Consumatorilor)
Str. Transilvaniei 2
010798 Bucharest 1 Romania
E-mail
Telephone: 021 310.63.75 or
021 95 51 (this is a valid 'short' phone #).
Ministry of Entrepreneurship and Tourism
Calea Victoriei nr. 152,
Bucharest 1 - Romania
E-mail
Driving in Romania
Most major tourist attractions in Romania are easily accessible by public transportation but travel by car is perhaps the best way to discover Romania's charming villages and to reach attractions located in areas with limitted bus
or train service.
In some areas of Romania, conditions of roads, the number of slow moving vehicles and even the level of adherence to traffic regulations and common road courtesies may be different from what you are familiar with in the USA or Canada.
We are not aware of any major incidents regarding driving in Romania but feedback from a few U.S. and Canadian travelers have indicated that some Romanian drivers have a competitive driving style (improper passing / cutting into another car's path and tailgating flash of the headlamps are not uncommon).
While in North America flashing the headlamps is considered rude in Europe a quick flash of the headlamps is sufficient to get the car lead to move on the first lane of the (multi-lane) road.
In rural areas be ready to share the road with slow-moving vehicles, including horse-drawn wagons.
A number of roads are under construction.
Signage and safety studs may be inferior to those used in North America.
The numerous photo opportunities offered by Romania's scenic countryside may make you to stop more often than planned
and driving to your destination may take longer than expected.
However, as long as you will drive cautiously we believe that you will enjoy your driving vacation in Romania.
Map of Romania's roads condition
Map of road traffic intensity forecast (not real-time traffic info)
Feedback about tour operators / travel agencies
We love positive feedback about travel to Romania and we are getting lots of it
from travelers who have visited recently.

All Romanian Tour Operators, Travel Agencies and Freelance Guides must be licensed
by the Romanian Ministry of Economy and Tourism.
If your Romania experience was flawed by a company and/or its staff,
or you wish to check the credentials of a Romanian tour company
please E-mail the Ministry of Economy - Tourism Department.
Be particularly cautious if:
- the Website of a travel company or a freelance guide does not indicate a physical address,
- hotel rates and prices for similar services are significantly lower then those offered by other companies,
- full payment - in cash / wire transfer - is being asked when making the reservation or long before the beginning of trip, especially for services that must not be paid in advance by the travel company (meals, guide services, ground transportation).