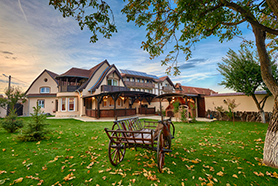 Year built: early 1800's
Year opened as a hotel: 2014
Number of rooms: 14
The Ambient Manor brings five-star amenities to the historic town of Cristian, 9 miles west of the city of Brasov in Southern Transylvania.
Room features: Wireless Internet, air-conditioning, safe-deposit, mini-bar.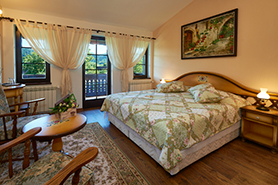 Amenities: restaurant, bar, room service, indoor swimming-pool, sauna, Jacuzzi, snooker, outdoor children playground.
Rates: starting from $90.00 / room / night
Views: Some rooms are overlooking the Clock Tower of Cristian Saxon (fortified) church.
Area attractions: Fortress Rasnov, Bran (Dracula) Castle, Prejmer Fortified Church, ski - Poiana Brasov, Adventure Parc, Aqua Park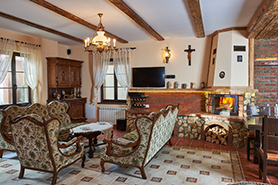 Activities: 4X4 vehicle excursions (light to extreme), trekking, bungee jumping, mountain biking.
Address:
Strada Grivitei 5
507055 Sighisoara
www.conaculambient.ro
Telephone: 0732 200 900