"Bucharest's first true boutique Hotel" - Sherman's Travel Magazine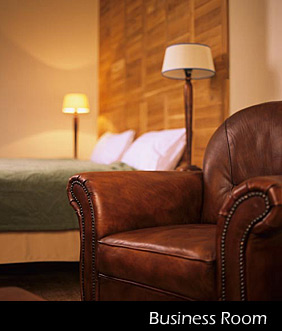 Location:
Bucharest - Old Town (city center)
Str. Smirdan 11, Bucharest
Year built: 1925
Last renovation: 2005
Number of Rooms: 16
Room Features:
free High-Speed Internet, DVD&CD player, CD&DVD library, safe-deposit, leather armchairs, Tiffany - desk and coffee table - lamps, Turkish kilims (kilim = Turkish vintage floor rug).
Hotel Amenities:
Café & Bistro Klein,
24 hour room-service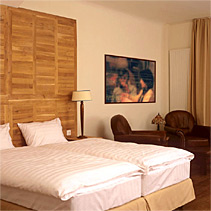 Rates:
from $64 / room / day - "tourist" room
from $91 / room / day "standard" room
from $103 / room / day "business" room
Rates include buffet breakfast and all taxes.

Best room:
Grand Balcony Room - offers best
views of Bucharest Although smaller than a typical 'Business Class' room, the Grand Balcony room offers a relaxing and cozy setting as well as a nice balcony with comfortable armchairs and coffee table.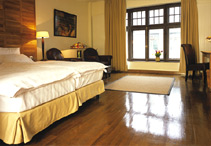 The view:
(roofs of) the Old Town plus the Palace of Parliament - second largest office building in the world (after the U.S. Pentagon) - which is abundantly illuminated during the night.
Raves:
old fashioned cage elevator, high-end "Swedish-Style" furniture large, comfortable beds and friendly staff. The 'sister' restaurant across the street.