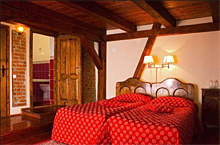 Location:
Brasov – Transylvania
Year built:
1477 (Last renovation: 2012)
Casa Wagner, the third oldest building in Brasov's Council Square, was initially named Casa Wallbum, after the name of its first owner, a Saxon pharmacist.
Built of stone, brick and oak beams this solid construction later housed the 'Industrie Bank' and more recently it served as an office building.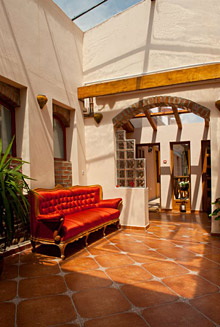 Number of Rooms: 24
"... This small, charming hotel is located in the heart of Old Town Brasov.  Antique furniture, sober decor and large rooms make Casa Wagner a hotel to remember."
(Le Guide Vert Michelin – edited excerpt).
Casa Wagner stands in the area that concentrates many of Brasov's tourist attractions as well as the city's sumptuous cafes and bakeries.
Room Features:
Private bathroom with bathtub or shower; hair dryer;  mini-bar;  cable TV;  free Internet access;  air conditioning;  Safe deposit box; coffee/ tea maker;spacious writing desks.
Hotel Amenities:
Breakfast room, Coffee-Bar.
Rates:
from $65.00/room/day - single room; (rates include buffet breakfast and all taxes).

The View:
Some rooms are overlooking Brasov's baroque Old Town-Council square.
Nearby attractions:
The Black Church, History Museum, Brasov medieval fortifications, Harman Fortified church  (4 miles N), Poiana Brasov ski resort (5 miles S), Fortified Church at Prejmer (6 miles NE), Rasnov Fortress (9 miles SW), Bran (Dracula's) Castle (16 miles SW).

More information:
www.casa-wagner.com
Reservations:
www.casa-wagner.com/en/reservation-accommodation-brasov

Address:
Piata Sfatului 5, Brasov - Romania