Location: Iasi
Built in 1882 after architectural plans by French architect Gustave Eiffel, the four-star Grand Hotel Traian is one of the finest examples of neo-classical architecture in Iasi – the largest city in eastern Romania and one of the country's major cultural centers.
The Grand Hotel Traian hotel is seven years older than the Eiffel Tower in Paris, its architect's better known - and much taller - work.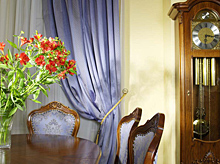 For a brief period of time – before the end of the First World War - the hotel served as the headquarters of the Romanian government.
Past guests of the Grand Traian hotel also include actress Greta Garbo, the enigmatic and elusive star of some of Hollywood's most memorable romantic movies of the 1930's and a 50-year focus of curiosity and myth.
Features:
68 newly renovated rooms that reflect the grandeur of their French origins.
All rooms are decorated with beautiful historic furniture and antiques.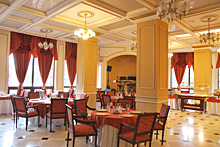 Two restaurants: Clasic – traditional Romanian cuisine and Salonul Alb – international gastronomy.
London Pub – an elegant bar, great for drinks and toned-down conversations.
Three meeting/ function rooms – Eminescu, Creanga and Caragiale – that can host events for up to 450 guests.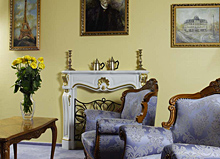 Hotel Amenities / Guest Services:
All rooms have air conditioning, WIFI Internet, mini-bar, safe deposit box, Satellite TV, international phone line, luxurious baths. 
The hotel offers smoking rooms as well as ADA-compliant accommodations.
Guest services include: concierge, laundry & dry cleaning, room-service, Business Center, parking.
Attractions near the Grand Traian Hotel:
Grand Traian Hotel is located in downtown Iasi, within walking distance to the Metropolitan Church, Palace of Culture, Union Museum, Golia Monastery and Three Hierarchs Church.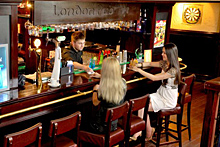 Day-Trips / Excursions:
The Painted Monasteries, Gura Humorului, Cotnari vineyards, Cucuteni – archaeology museum
Hotel Website:
www.GrandHotelTraian.ro
Reservations:
reservation@GrandHotelTraian.ro
Address:
Piata Unirii 1, Iasi