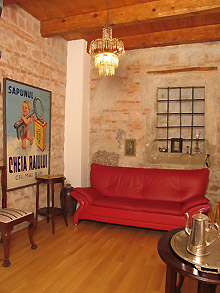 Location:
Brasov – Transylvania
Housed in a nicely restored 15th Century building, which is recognized by Romania's National Register of Historic Buildings, 'Casa Rozelor' is a boutique residence located in the historic center of Brasov, the largest city in southern Transylvania.
Number of Rooms: five
Casa Rozelor has four suites and one studio that offer all the comforts of home.  Rooms are tastefully decorated with Antiques and collectibles.
Room features:
Air-conditioning, LCD-TV, DVD player, free High-Speed Internet, private bathroom, fully equipped kitchenette (refrigerator, gas range, toaster, coffee-maker).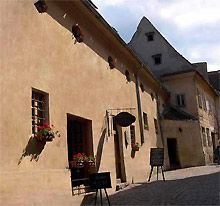 Hotel Amenities:
Breakfast room, Coffee-Bar.
Rates:
from $85.00/ suite/ day
(rates include " á la carte " breakfast served in the room and all taxes).
Nearby Attractions:
The Black Church, History Museum, Brasov medieval fortifications, Harman Fortified church  (4 miles N), Poiana Brasov ski resort (5 miles S), The Fortified Church at Prejmer (6 miles NE), Rasnov Fortress (9 miles SW), Bran (Dracula's) Castle (16 miles SW)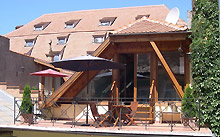 More information:
www.casarozelor.ro
Reservations: 
www.casarozelor.ro
Address:
Str. Michael Weiss 20
500031 Brasov - Romania
Telephone:
0268  475.212